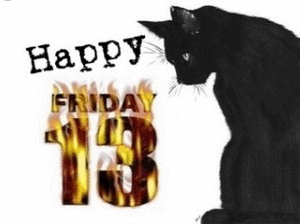 It's T.G.I.F. over at Adventure Seeker's home! Be sure to stop by for a visit! Maybe you have a photo to share with us today! I do!
I have been living for the weekends! Good thing work is busy cause weekends arrive quicker! We are planning on a winter hike tomorrow but looking at the forecast, it may turn into another snowshoe which is fine by me, I'm game for anything! Saturday being Valentine's Day, I am going prepared with my "Be Mine" headband and Valentine Cards and Chocolates for my friends. I'm prepared too, with significant stabilizers on my hikers as you can see!
I came upon this the other day!

FFFK

! This virtual race is in support of Non-Runner Nancy! Although her blog is new to me, I am in support,

after all

, being a runner that means she is a member of my extended running family!